Construction update as of June 18-24
Hello to all! This week we will be onsite working on Courtney's future home!
Where: 199 East Housatonic Street Dalton, MA, 01226
What: This weekend we will be continuing installation of blue foam insulation around the exterior of the house as well as begin laying sheathing on our newly trussed roof!
When: Friday 8am-noon, Saturday 8am-3pm
After a successful month and a half of enthusiastic and productive Women Builds, we are looking forward to having everyone back on site with us! Every Friday morning and Saturday we will be building in Dalton and will be open to all volunteers.
 
Habitat will occasionally host outside volunteer groups and we ask that if you are interested in volunteering, you contact our volunteer coordinator Katiana Selens (kselens@berkshirehabitat.org) or our volunteer engagement coordinator Aliza Mendelowitz (amendelowitz@berkshirehabitat.org) to notify us of your desired build day. This will help us to accurately plan for the expected number of tasks and leaders necessary for the day. We greatly appreciate your flexibility as the days shift and change. Thank you!
---
Women Build Update
Last week a team of independent builders, team ReAct, General Dynamics and team Pretty Tough worked through the heat and the sun to complete our last full week of Women Build!
We have all looked with astonishment and gratitude upon the immense amounts of progress that have been made on Courtney Mcardle's home since the beginning of this year's Women Build. We started with a field stone foundation in May and now we are forming teams to install shingles on our new roof!  As we look at all we've accomplished so far we can't wait to begin our regularly scheduled builds again as we continue to build this house and create a home.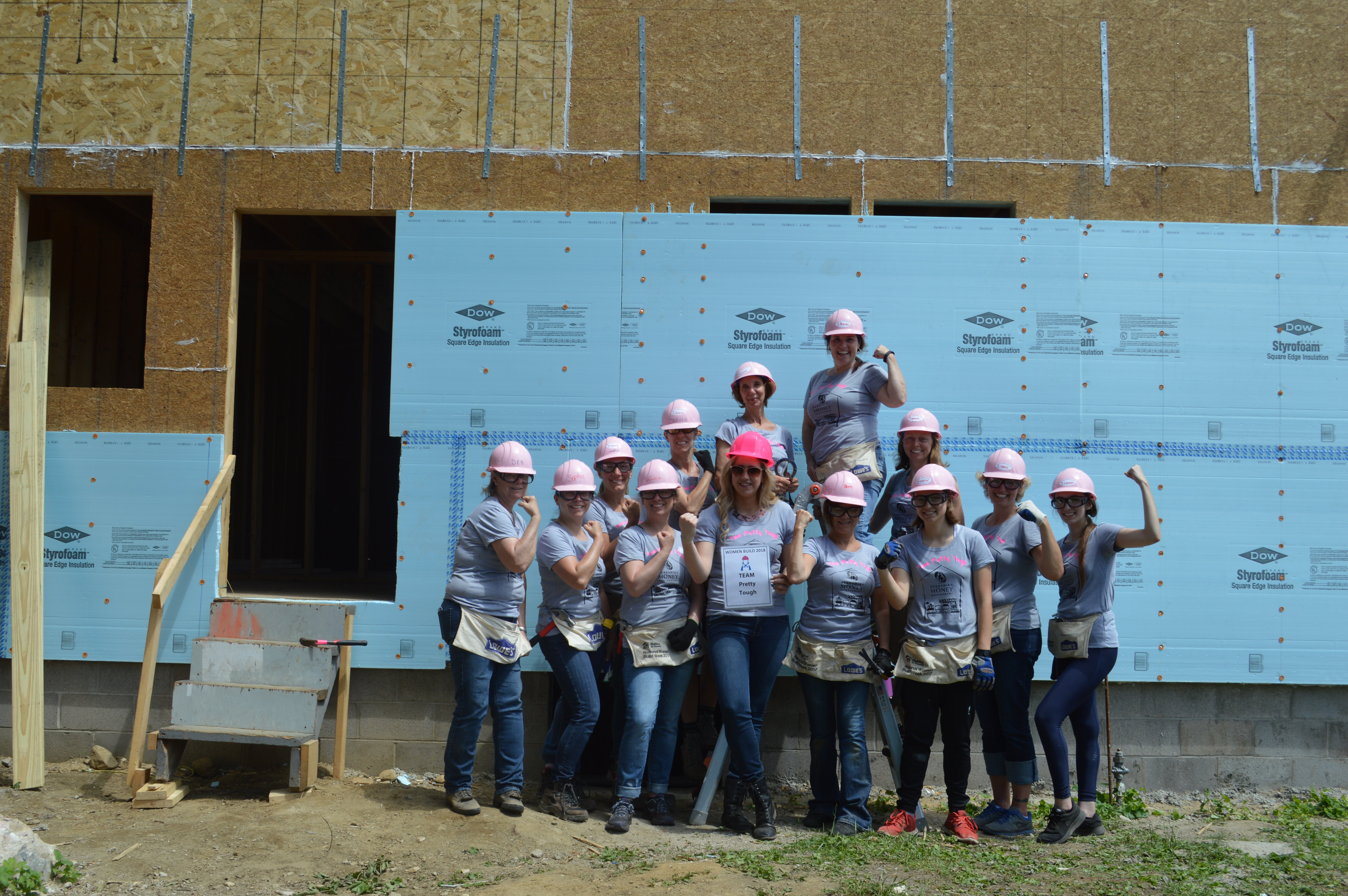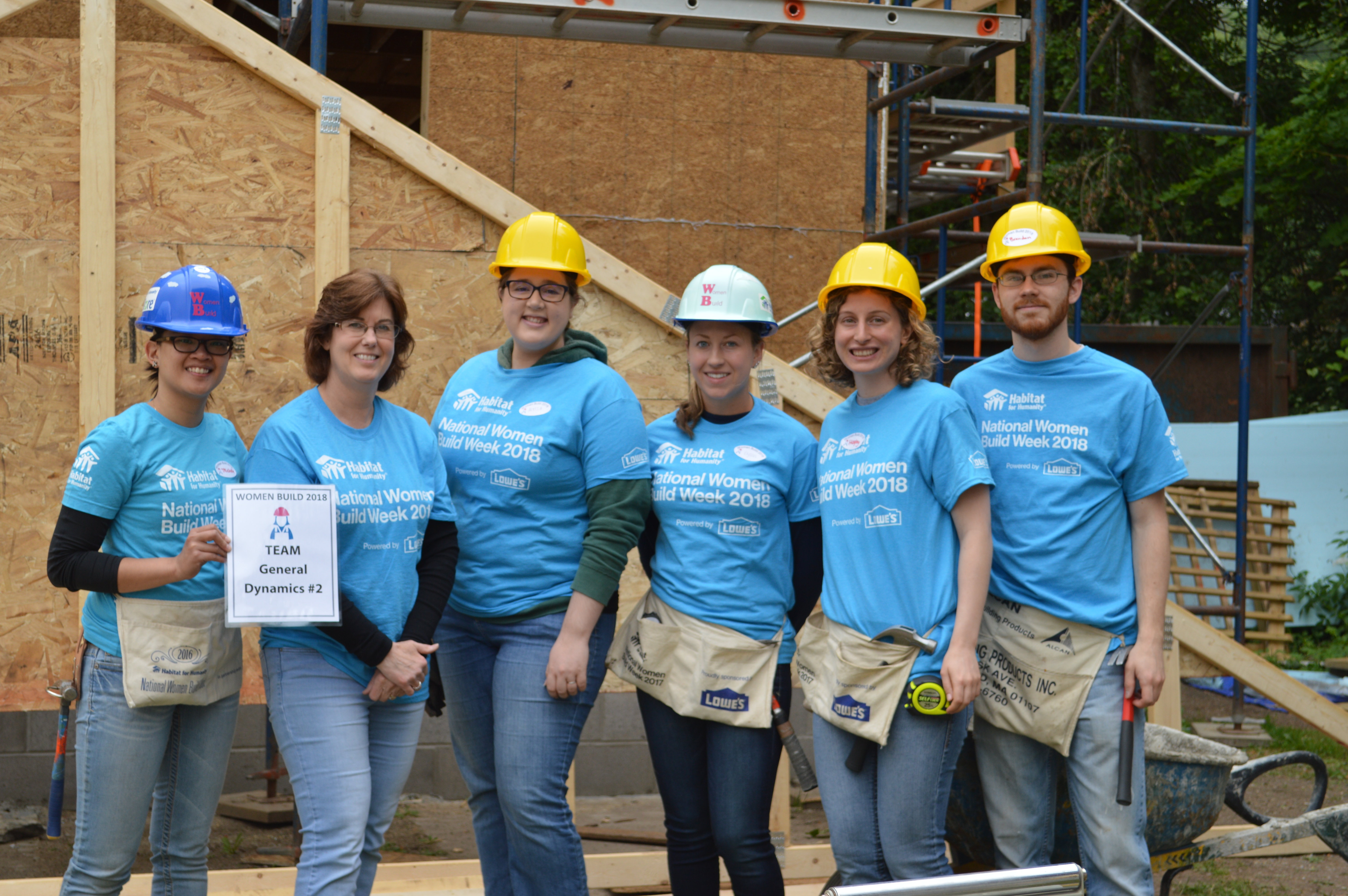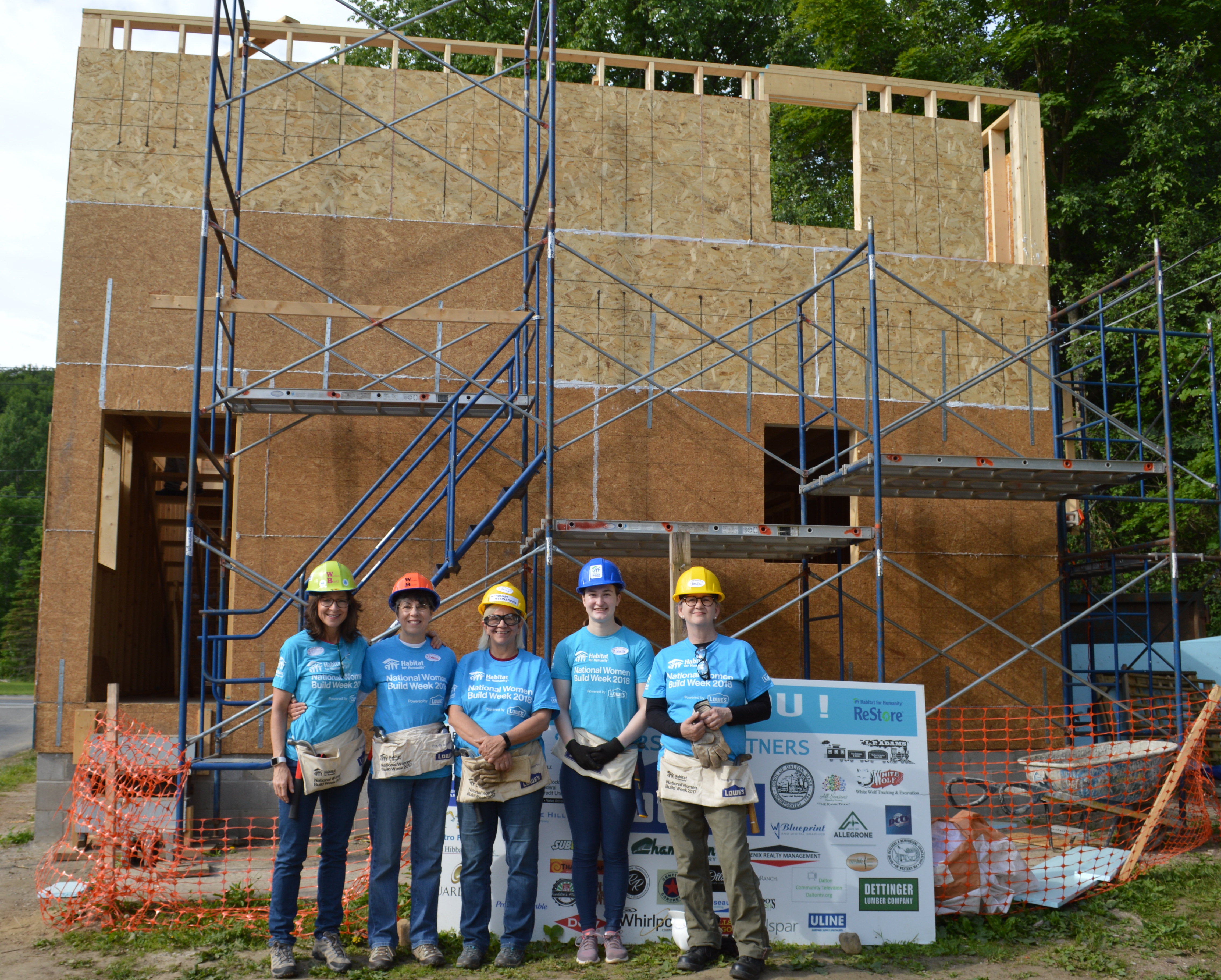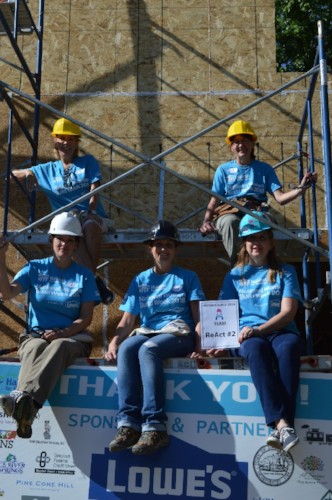 ---
What Happened Last Week
"Last week's Women Build teams accomplished the following task's at Courtney's house:
-installed and braced roof trusses
-built and installed gable end soffit ladders
-continued sheathing
-began installing blue insulation"
-Mike Bedard, Construction Manager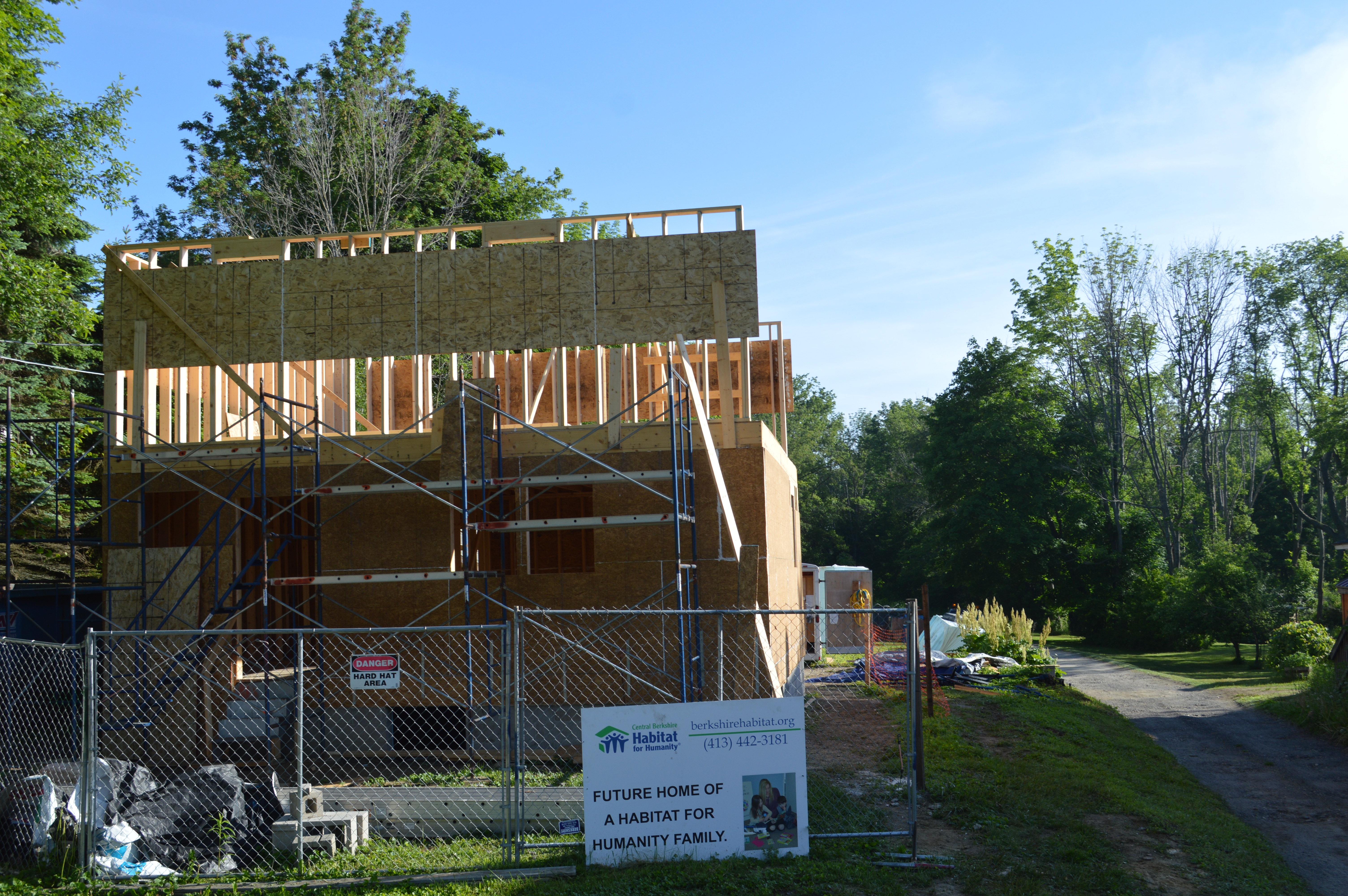 ---
Construction Corner
This week we will be discussing the importance of safe clothing and safe hammer carrying practices on site. When on site, it is crucial to wear clothes and use tools (which will be provided for you) in ways that keep yourself and the people around you as safe as possible. Today's safety tip comes from our Americorps National Construction Crew Leader Brian Kozaczek:
"I would like to see a new trend start for volunteer fashion on the jobsite; pants worn with a belt! A belt can accommodate a hammer holder which will help to keep your tools safe and secure on your person. As we are working two stories and up for the next few weeks, the stock for falling hammers is rising exponentially, in that, hammers are literally falling from the sky at alarming rates. Let's fight to make tomorrow's today a better future!"
-Brian Kozaczek, Americorps National Construction Crew Leader
---
Katiana's Fun Fact Of the Week
"Australia is the landscape capital of the world. They employ more landscapers than any other country and have the most national parks in the world".
-http://buybusinessinsurance.com/facts-of-business-insurance/landscaping-insurance-101/8-interesting-facts-about-landscaping
---
Please Consider a charitable gift or donation of materials or services. We thank you for your support as we build a better Berkshire.