Construction Updates as of Jan 1st
Hello to all! I hope you had a lovely and warm holiday season. We here at Habitat are excited to be in a place between the successful completion of the DelSonno home and the planning phase for our new build sites in Dalton and Gordon-Deming. As we work on the planning and preparations for these new projects, this newsletter will be used for important construction updates regarding places, faces, and facts that can sometimes be missed when we are all elbow deep in an exciting build.
Our New Construction Manager
I would like to introduce our new construction manager, Mike Bedard, to everyone who has not yet had the opportunity to meet him. Mike has served with Americorps in the past in varying capacities, as well as having worked as a teacher for a variety of ages and populations for many years. For the past three years, Mike has been working independently as a handyman with a specialization in construction. Mike's love for building and creating started early on when he worked on trail restoration in Washington and apprenticed with a carpenter throughout his college career. Mike is excited to carry this passion for construction and teaching into his new position with CBHFH.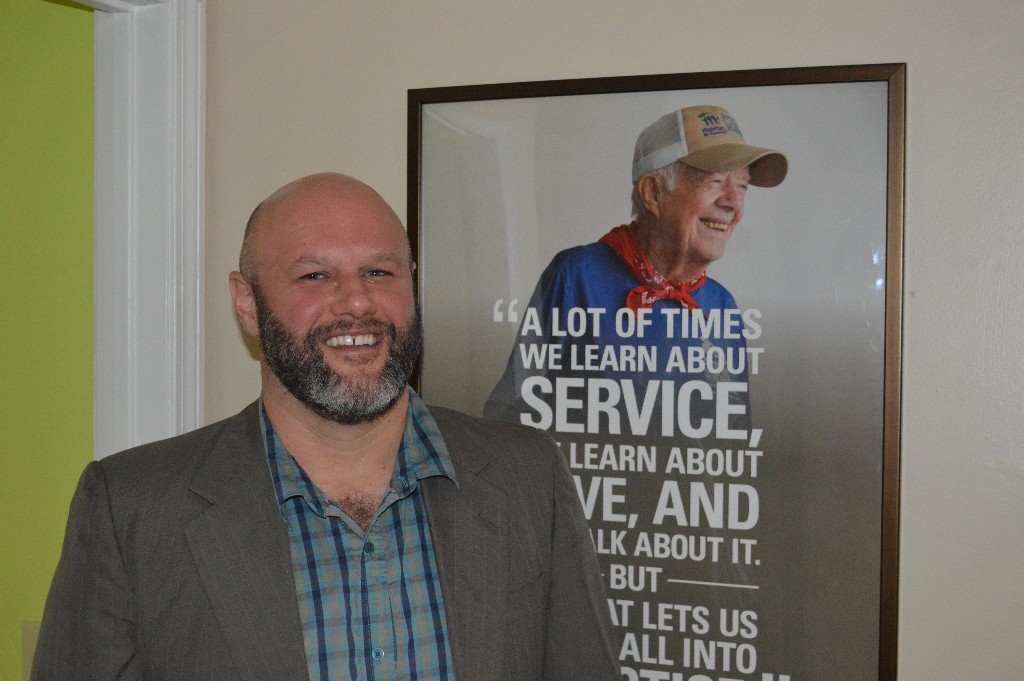 Winter Updates
Why No Build Days This Week?
As the Clarendon build has come to a conclusion and we continue to work on our plans and preparations for Dalton and Gordon-Deming, we will be seeing a brief break in build days. We are lucky to have this breathing time during the record breaking chills we've been having. As we begin to move forward with the Dalton project, and the weather moves towards warmth again, we will be on the job site full of excitement and pizzazz!
An Update on the DelSonno's
As many of you have been following the story of the DelSonno family, we are happy to say that Norma, Billy and the kids were able to have their first Christmas in their own home. They had a beautiful day surrounded by loved ones, presents, and oodles of wrapping paper and ribbons.