Central Berkshire Habitat for Humanity has closed all construction sites to outside volunteer groups at this time to help stop the spread of the COVID-19 virus in our communities. Check back in with us regularly for updates and consider supporting affordable housing during this tough time by donating below. 
9th annual WOMEN BUILD IN THE BERKSHIRE 2020

50 build days to raise $50,000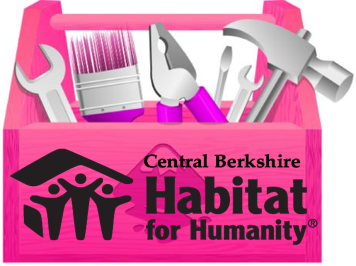 Our Women Build Fundraiser is a unique opportunity for women & men to take a proactive step in helping local women improve their living situations and address affordable housing. Our future homeowners are largely comprised of women and children whose living conditions may be unsafe, unhealthy, unaffordable, or over- crowded. Join us on the job site, raise dollars, increase awareness of our mission and help Berkshire County families achieve their dream of having a safe place to live.
No experience necessary. Volunteers work under the guidance of construction professionals, and also alongside other volunteers and future Habitat homeowners.
Women helping women sends a positive and powerful message.
An average Central Berkshire Habitat home costs $150,000 to build. In order to give families a hand up, we rely on our passionate supporters and donors to help us build homes. This year, we have set a goal to raise $50,000 to help us fund the homes you will be working on.
OUR MISSION: Building strength, stability and self-reliance through shelter.
What: Gather a Team of 10 Women Builders to reserve a build day or join us on an open build day.
*$1000 pledge per team of 10 is asked to reserve your build day or $100 per person to join an open build day
When: 50 available dates between March 5-December 19, 2020
Where: 52-62 Gordon Street, Pittsfield, MA (Location may change)
Contact us to RESERVE your build day (days vary & fill quickly)
Download and print PDF Forms:
Then register you and/or your team online: 
For Individual Volunteers: