Welcome to Women Build 2021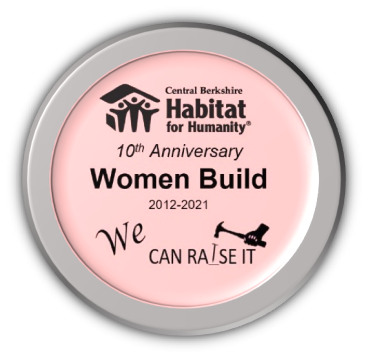 We are celebrating our 10th Anniversary
of building in the Berkshires!
Until our volunteers are able to swing their hammers again, you are invited to help us eliminate barriers and raise awareness and dollars for the people whose lives you are changing.
Are you ready to build with us?
Join us on Zoom, Monday, March 8, 2021 from 3:00pm-4:00pm to kick off International Women Build Week, with a workshop sponsored by Lowe's.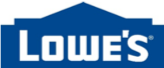 To secure your spot for the Habitat Women Build
Virtual Plaster & Drywall Repair WORKSHOP!
Raise $200 per person
Get one Plaster & Drywall Repair Kit
Get one 10th Anniversary T-shirt
Get one Seat at the Workshop
Only 35 virtual seats available. Deadline to Register March 1, 2021.
Secure your seat for Monday, March 8, 2021 Virtual Plaster & Drywall Repair Workshop. Please register once you reached your fundraising goal.
If you can't make it to the live workshop and would like to show your support,
you can donate or sponsor a Woman Builder who would like to attend.
Pick up your kit & T-shirt between March 1st and March 5th with paid registration at
314 Columbus Avenue, Pittsfield M-F 8am-4pm.
Download and print PDF Form:
Every donation makes an impact on your community. Thank you!
Women helping women sends a positive and powerful message.
An average Central Berkshire Habitat home costs $175,000 to build. In order to give families a hand up, we rely on our passionate supporters and donors to help us build homes.
OUR MISSION: Building strength, stability and self-reliance through shelter.
Since 1991, Women Build volunteers from all walks of life have come together to build stronger, safer communities.
Our Women Build events provide the opportunity for women to take a proactive step in serving their communities.
Women Build opportunities are available across the U.S., and any woman who wants to learn how to build and construct a home is invited to join us.
No experience is necessary. Volunteers work under the guidance of construction professionals, and also alongside other volunteers and future Habitat homeowners. Whether you are learning new skills or simply adding a few to your tool belt, this is a rewarding experience for all involved, and improves the community that you share.
Women Build is also a terrific way to involve your friends and family of all ages in crucial work with a lasting impact. Women helping women sends a positive and powerful message. You can also come alone, and make new friends. The atmosphere is collaborative and friendly.