Construction update for the week of July 09-15
Hello to all! This week we will be onsite working on Courtney's future home!
Where: 199 East Housatonic Street Dalton, MA, 01226
What: This week we will be roofing, installing doors and windows, and preparing for siding.
When: Friday 8am-12pm, Saturday 8am-3pm
If you are interested in volunteering, please contact our volunteer coordinator Katiana Selens (kselens@berkshirehabitat.org) or our volunteer engagement coordinator Aliza Mendelowitz (amendelowitz@berkshirehabitat.org) to notify us of your desired build day. This will help us to accurately plan for the expected number of tasks and leaders necessary for the day. We greatly appreciate your flexibility as the days shift and change. Thank you!
Building in August!
It's hot and sweaty! It's rewarding and impactful!
Currently, we have openings for groups or individuals to join us on the job site  this August 11th, 18th, and 25th. We will be building from  8am to noon on Fridays and 8am-3pm Saturdays.Volunteers take part in all aspects of home building, from framing walls to installing insulation to roofing or
landscaping. We are open to all skill levels!We schedule on a first come first serve basis so please be in contact as soon as possible to secure your preferred date. To schedule your group's day on site or to confirm an individual day of service, please contact our Volunteer Coordinator Katiana Selens (
kselens@berkshirehabitat.org
, 413-442-3181).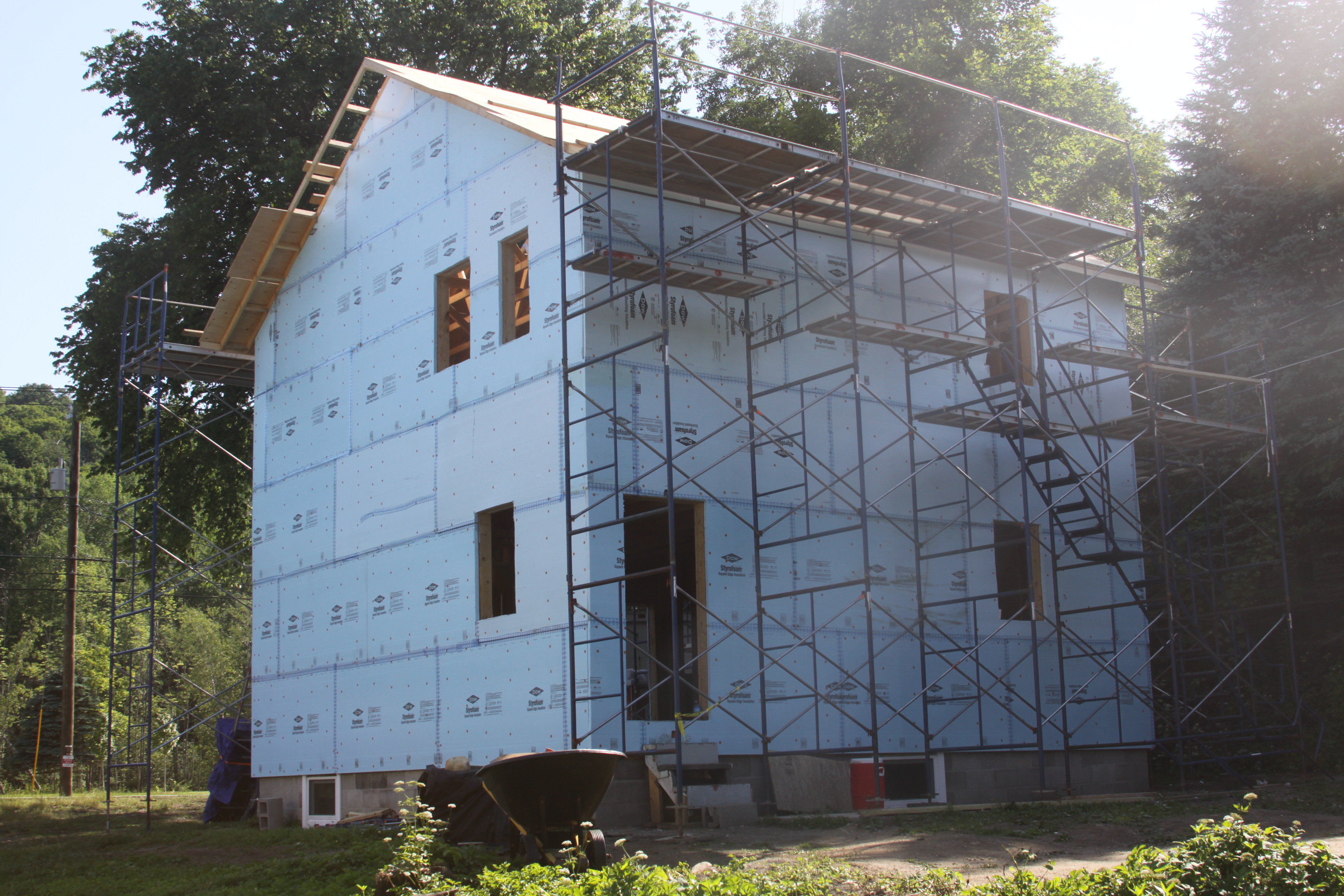 Construction Corner (From the Vault)
5/10/2018
"My memories from my beginning are mixing with a parallel experience from those relatively new to the team. Just mixing old and new; coming together and clicking. It was a great energy today, wow. Today's experience must have been the concept of depth".
-Brian Kozaczek, Americorps National Construction Crew Leader
Katiana's Fun Fact Of the Week
"Concrete is stronger when carrots (and beets) are added to it! Professor Mohamed Saafi found that adding 'nanoplaelets' extracted from vegetables made concrete significantly stronger, to the point that 40 kg (88 lb) less Portland cement per cubic meter of concrete was required in order to achieve the same strength as would otherwise have been possible".-Quite Interesting, Twitter.com/qikipedia
-https://newatlas.com/root-vegetables-concrete
Please Consider a charitable gift or donation of materials or services. We thank you for your support as we build a better Berkshire.