Construction Updates as of Feb 9th
Hello to all! This last week we have made quite a bit of progress with our office renovation projects. We have been so grateful to have volunteers, both new and old, helping with all of the sanding, sawing, lifting, and hammering that will turn our office into the safe, sustainable space we know it can be. We are also very please to introduce our new Americorps National Volunteer Engagement Coordinator Aliza Mendelowitz who has started with us this week. As we reach the close of this week, we are excited to see the Dalton project moving along. We will be doing demolition in the sunshine before we know it!
Introducing Aliza Mendelowitz
Our newest Americorps National volunteer is Aliza. She will be serving as our Volunteer Engagement Coordinator and you will often see her around the community, in the ReStore, and on the build site every Friday and Saturday. After graduating from Goucher college in 2016 with a Bachelors degree in Environmental Studies, she joined Americorps NCCC. For one year Aliza served as an NCCC team leader in the North Central region where her favorite projects included serving with a Habitat affiliate in Nebraska and helping with disaster relief in Florida after Hurricane Irma. In her free time, Aliza enjoys traveling, skiing, and playing the double bass. If/when you see her on site be sure to say hi!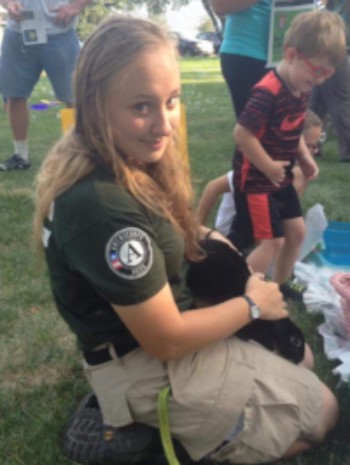 Behind the Scenes
2018 Waiver Update
With the new year upon us, we will once again need all volunteers to update/sign new waiver forms. Our 2017 forms are no longer valid and we want to ensure that all of our information is up to date. If you have not recently completed a waiver form for the new year, please contact Katiana Selens (kselens@berkshirehabitat.org 413-442-3181) to receive an updated 2018 Waiver. It is important for us to have this information on file for everyone who serves with us. Thank you!
Construction News You Can Use
With our fresh round of snow and ice here in Pittsfield, we thought now would be a good time to talk about ice dams. Ice dams form on your roof when the layer of snow/ice closest to your roof melts and creates a build up of water along the eaves of the house. This build up of water can get into your house and destroy your shingles. The solution to ice dams is nylon stockings full of rock salt. Fill a nylon sock/tight with rock salt and place it wherever the ice/water collects on your roof. This will divert the ice off your roof and protect the longevity of your home.