Construction Updates as of Feb 23rd
Hello to all! We will not be building this week as we gear up for the start of the Dalton project. This week we will be learning about why we build where we do, and learn more about where we have built historically. We will also discuss the impact of home ownership in the lives of individual families and the impact that can be felt within the surrounding community. As we look forward to our build in Dalton, we strive to keep our feet grounded in the importance of creating a strong, stable, and environmentally conscious home that will support our Habitat family and the community for generations to come.
Location, Location, Location!
Where do we build and why do we build there? These are questions that you may be asking yourself and today we have an answer for you! Historically, CBHFH has built homes predominantly in the West Side and Morningside areas of Pittsfield. The 16 original founders began their mission by vowing to serve the community that existed within a mile of the downtown area. This was where they identified the highest need in Pittsfield and where they were able to address that need with their, then limited, resources. As our organization has grown, so has our ability to address the need for housing in areas outside of Downtown Pittsfield. As we begin our build in Dalton, we are looking forward to growing the areas in which we can help to effect long-lasting change.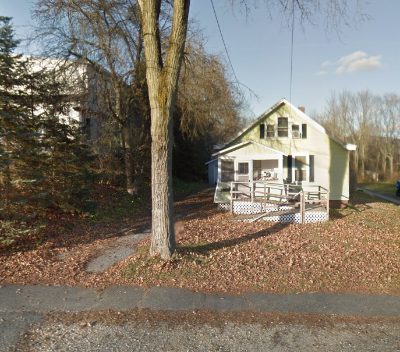 Behind the Scenes
Why Housing Matters
Housing instability, which is defined as living situations where there are frequent moves, overcrowding, and the threat of eviction or foreclosure, can create stress, depression, and hopelessness for many families. By working to put families in their own homes, CBHFH helps to eliminate the stress and health depleting factors that can effect so many. One of our homeowners, Bonnie Hayden, recently shared with WNYT that moving out of substandard apartments and into a home suited to her needs allowed her general physical health and mental ease to increase tenfold. If you are interested in Bonnie's story, feel free to watch the short interview here.
Construction News You Can Use
One of the most important and overlooked home maintenance tasks is gutter care. If not properly cleaned and maintained, gutters can build up water that can damage your roof, fascia, soffits, and siding. To keep your gutter clean and healthy, it is recommended that you check them yearly, once in Spring and once in Fall. If you're using a ladder to check your gutters, please use the proper type of ladder and possible eye and hand protection as you don't know what items or critters have gotten into your gutter. The most common issue is a build up of leaves, sticks, and detritus which must be removed by hand on a regular basis (twice a year is fine for most). You can also use a garden hose to wash dirt and small particles out of the gutter. With the proper maintenance and care, your gutters will keep your house safe and water free for many years to come.