Construction Updates as of Feb 2nd
Hello to all! This last week has been a very exciting one as we have build days starting again and we have gained forward momentum with the Dalton project. In this newsletter we will learn about the much needed Habitat office repairs/renovations that we will be working on this weekend and next (2nd-3rd & 9th-10th). Additionally, I am excited to announce that we have had our asbestos testing done on the Dalton project which brings us one step closer to our first day of demolition. We are all very excited to see our team moving with verve and enthusiasm as the world begins to warm and we move closer to ideal building conditions.
Current Renovation Projects
As some may know, our much loved Habitat office located on 314 Columbus Ave in Pittsfield is the space from which much of Habitat operates. This makes our office a vital space through which we work to grow and care for the community. In this interim period, we found our space is one that has been sorely neglected and we have started to rehabilitate the office with great tenacity. This coming Friday and Saturday (1/02 & 1/03) we will be installing cabinetry, pouring cement to even out our basement, and creating joist supports. These projects will shift into next weekend as well.  For all interested in learning new home renovation skills, these next few weekends will be an excellent opportunity for you! If you are interested in learning more about these interim renovation builds and if you would like to take part, please be in touch with Katiana Selens (kselens@berkshirehabitat.org or 413-442-3181).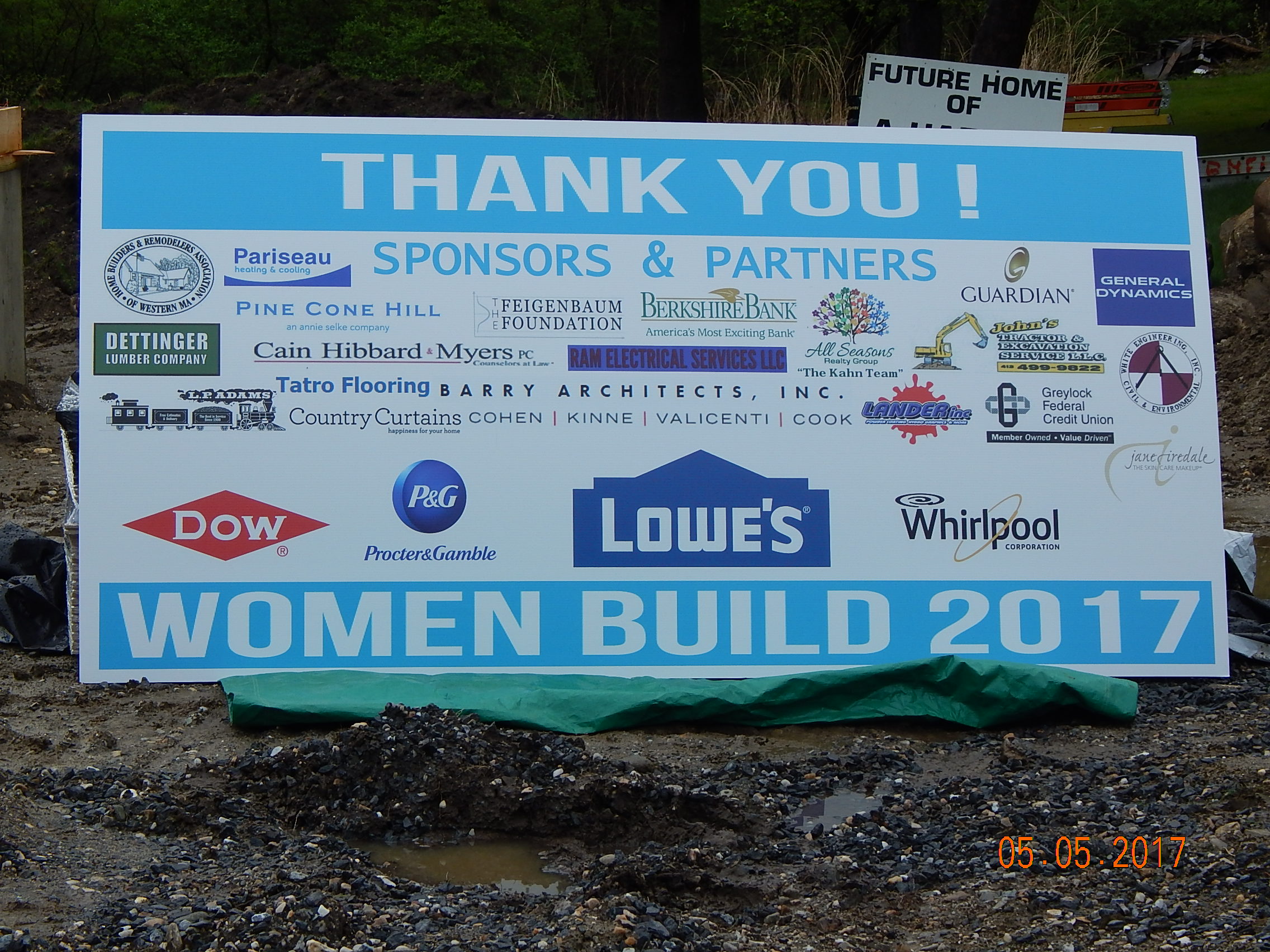 More Updates
Dalton Updates:
199 E. Housatonic Street in Dalton, where Courtney McArdle and her children will soon call home is moving towards permitting!  This week, Chris Godfrey and his crew from ATC Environmental took material samples in preparation for the beginning of this much anticipated build. On Wednesday, Brian Duval, Dalton's building inspector, toured the property with Peter Samsel and Carolyn Valli as they discussed specific design considerations. Town Select Board member, and project neighbor, John Boyle, visited and expressed his enthusiastic support for our work.  We are getting off to a very positive start with our first project in Dalton!
It Takes A Village
As the Earth begins to thaw (if only periodically), all of us at Habitat have begun to look towards the spring and the myriad of big and little projects that come with this exciting time of year. We have begun to gather the volunteers, community partners and restaurant partners who help to make our community a thriving space. If you, or someone you know, is interested in partnering with Habitat in any of these capacities, please be in contact with Katiana Selens (kselens@berkshirehabitat.org or 413-442-3181).