Construction Updates as of Feb 16th
Hello to all! This week we will not be hosting construction any build days and we will continue our build break for the next few weeks. We will be making an announcement once we have a build schedule in place. In the meantime, we will take this opportunity to learn more about the histories of Habitat for Humanity and the Central Berkshire affiliate here in Pittsfield. Habitat for Humanity began as an initiative taken on by Clarence Jordan, Millard Fuller, and Linda Fuller, all of whom lived on Koinonia Farm. Koinonia Farm was founded as a Christian organization and gained national attention as one of the first organizations to purposefully integrate people of all races and backgrounds into one intentional community. The belief in equality and radical community support that Koinonia Farm was based on helped to frame Millard and Linda Fuller's mission and vision once they established Habitat for Humanity in 1976. Since its inception, Habitat has built/rehabilitated over 800,000 houses in the U.S. and abroad with more than 100,000 families being served in a single fiscal year. If you are interested in learning more about the timeline and milestones of Habitat for Humanity please visit www.habitat.org/about/history/timeline.
The History of Central Berkshire Habitat for Humanity
In 1992 the 16 original founders of Central Berkshire Habitat for Humanity (CBHFH) filed to become an official affiliate with Habitat for Humanity International (HFHI). This small group upheld a vision where "... everyone has a decent place to live" and they quickly manifested this goal by beginning their first home (168 Dewey) in 1993. For over a decade, the founders operated out of small, transitional office spaces in churches, nonprofits and community centers around Pittsfield. The affiliate soon needed a set location where the community would be able to access the services provided by CBHFH. With this growth we found a permanent home on 314 Columbus Avenue in Pittsfield. Additionally, the evolution of CBHFH  allowed for our executive director Carolyn Valli to become the first official employee of CBHFH in 2007. Through these last 25 years, CBHFH has served now 37 families through Habitat home ownership. We look forward to growing the scope and reach of CBHFH as we continue to engage the community through our mission to build strength, stability and self-reliance through affordable home ownership.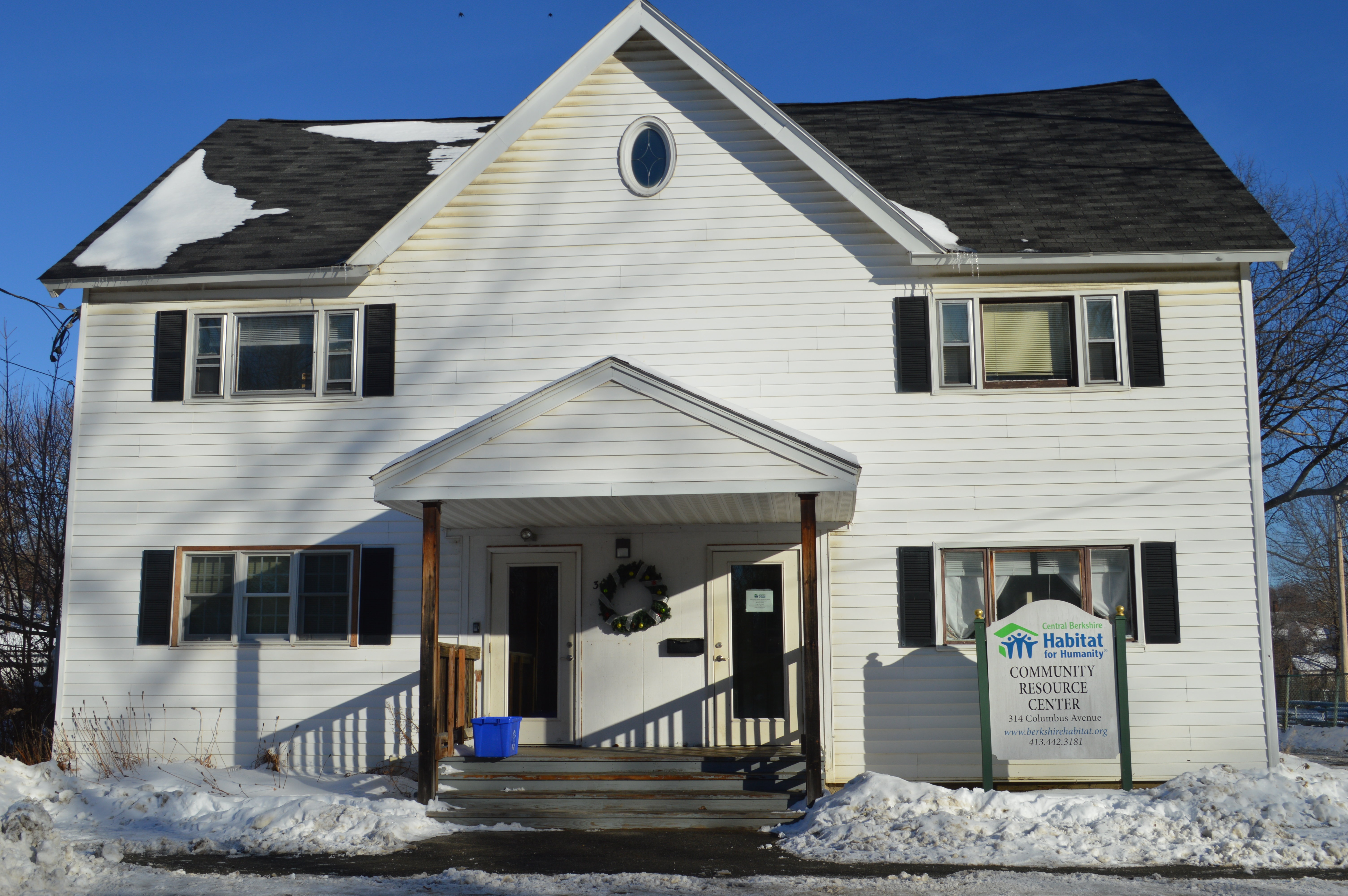 Behind the Scenes
What to know about Asbestos 
From the 1940s-1970s Asbestos was used as a fire retardant insulator. Overtime it was learned that asbestos can be incredibly dangerous to ones health and its use has now been discontinued. That said, this substance is still incredibly prevalent in homes that were built or modified prior to the 1980's. Asbestos becomes a relevant part of life as many people live in homes where asbestos is still present in heavy-duty glues, flooring tiles, and some caulking. When undisturbed, asbestos is a non-issue, though once it is damaged or affected in any way, the substance becomes toxic and unsafe.  Here at CBHFH, we have found asbestos in our home on East Housatonic Street in Dalton and we are now working to remove all traces of the substance before the build site becomes available for demolition.
Construction News You Can Use
As the weather teases us here in New England with a few warm days, one can't help but think of the blooms and blossoms that will soon be popping up in our yards, parks, and gardens. If you are itching to be outdoors once again, you could begin work on rearranging stone work, filling in tunnels created by garden pests, and cleaning up the extra bits of your yard such as bird houses and bird baths. Touching up mulch, especially organic mulches like compost, seed hulls, or ground up leaves, is a great project to take on around this time of year as it will warm up your soil and allow spring flowers and vegetables to come up earlier than usual.