Construction update as of April 6th-7th
Hello to all! This week we will be building onsite! Please read the details below to learn more about what we will be doing this Friday and Saturday and where we will be working!
Where:199 East Housatonic Street in Dalton MA, 01226
What: We will begin with Demolition! Be prepared to use sledgehammers, jack hammers, and proper protection equipment while on site this week. Please be sure to wear layers and closed toe shoes as it's still cold and we will be outside.
When: We will be on site this Friday (8-noon) and Saturday (8am-3pm).
Next steps: Please contact our Volunteer Coordinator Katiana Selens (kselens@berkshirehabitat.org 413-442-3181) if you would like to volunteer on one of our build days. This will allow us to have a proper head count and a suitable number of tasks prepared for the day. Thank you in advance!
Group Volunteer Opportunities 
On our build sites, Habitat has the opportunity to host individual volunteers as well as organized groups of volunteers. These groups have an identified team leader who works with Habitat to organize a Saturday, or other designated time, when their group will volunteer a full day on site. The group will have the opportunity to work with community members, core volunteers/day leaders, and Habitat staff. If you are part of a group or know of a group that would be interested in volunteering with CBHFH please contact our Volunteer Coordinator, Katiana Selens (kselens@berkshirehabitat.org 413-442-3181). We look forward to working with you!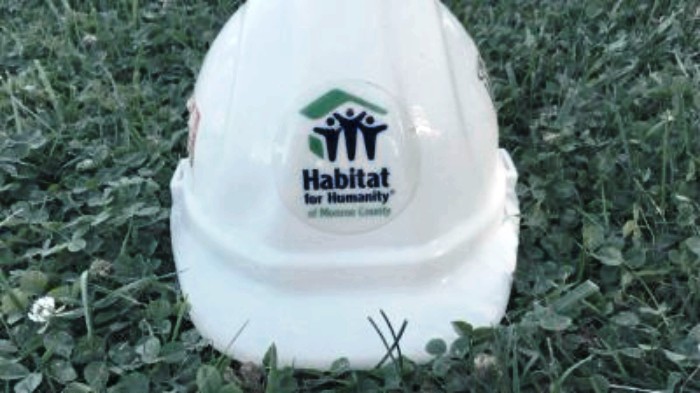 Behind the Scenes
What It Means To Be A Day Leader 
Day leaders are core volunteers with an interest in teaching and mentoring. These volunteers have experience on site and will have a workable understanding of Habitat as an organization. This background allows these volunteers to lead small groups of 3-4 people on projects throughout the day, on Fridays and/or Saturdays. As a day leader, your main goal would be to serve as a mentor, leader, and resource. If you are interested in increasing your commitment to Habitat and helping to improve communication and positive experiences on site, you could be our next Day Leader. We are looking to fill 6 day leader positions at the moment. If you are interested in learning more about this position please contact our Volunteer Coordinator, Katiana Selens (kselens@berkshirehabitat.org 413-442-3181).
Construction News You Can Use
Today we will learn about what Creosote is and why it could matter to you. Creosote is a bi-product that will build up in your chimney or wood stove after you have burned wood. According to one website, "The mix of tar and creosote and soot is commonly called creosote" (www.highschimney.com). When deposits of the substance build up, your fireplace loses efficiency and it can present a safety risk to you and your home.
To treat a creosote build up, you can consult with a professional chimney sweep or treat the issue yourself using official creosote removal products found in your local hardware store.