New Home Construction:
Future home of the Delsonno Family at 92 Clarendon Street
Habitat home buyers understand the importance of working hard. Each family who partners with Habitat to build their home must put in 400-600 hours of their time and pay an affordable mortgage each month.  This energy efficient home will have 4 bedrooms, 1.5 baths and a lovely yard for the children to play in.
 
Available Soon: Two bedroom Condo
7 Hall Place
What happens to a neighborhood property values and quality of life, when a house remains vacant and decaying?  The neighbors living on Hall Place will never find out thanks to your generosity.  This two bedroom condo, boasts a beautiful mantle and a lot of history, and a beautiful dining room to enjoy a family meal together.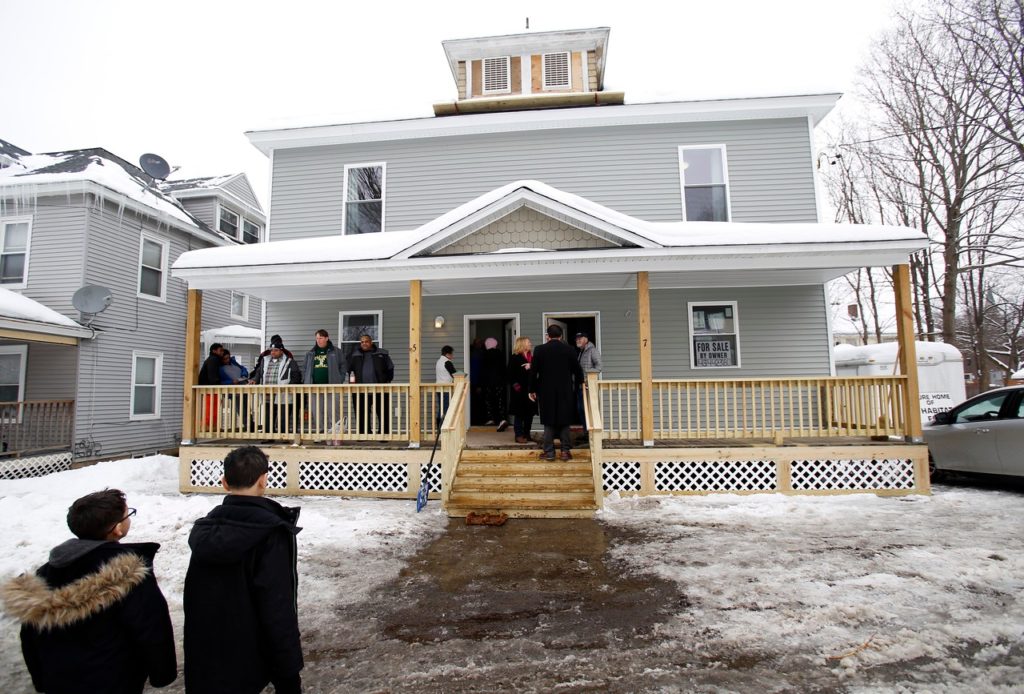 Future Build: Gordon Deming Village
Multiple unit condos
Global warming is real and we are planning for it with the Zero Energy Ready homes that are being planned for this building site.  For more information contact us at 413.442.3181.